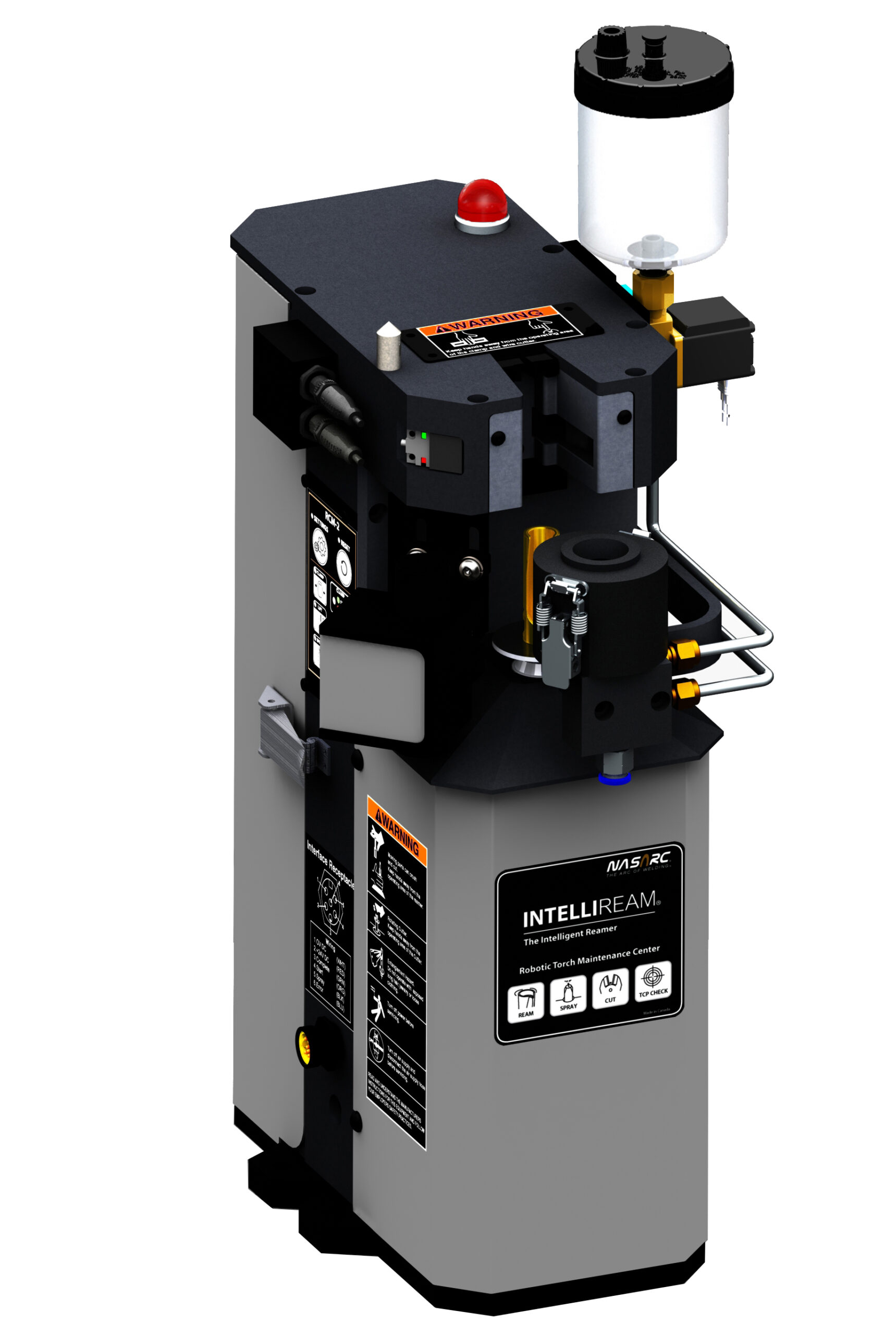 Nasarc's Nozzle Gas Flow Sensor (NGFS) accurately detects welding gas flow with its state of the art MEMS sensor. The NGFS measures mass flow out of the welding nozzle, at the point of use, giving you the confidence that shielding gas is present where it is needed. Additionally the gas flow sensor is capable of measuring mass flow independent of temperature and pressure.
The NGFS provides reliable and accurate detection of insufficient or excessive welding gas flow between 5 to 40 CFH (Argon).
The NGFS may be used with any mixed welding gas (argon, C25, C02, or trimix).
The NGFS may be purchased as optional equipment for the Intelliream® EIP and MP reamers. The signal is integrated with the Intelliream's control so that additional wiring is not required.
NGFS is spring mounted to allow the robot to engage the flow cone without causing a collision error.
The flow detection set point and tolerance band are independently adjustable.
Embedded control is used to ignore the gas surge at the beginning of the measurement, as well as spikes in flow which may occur during measurement.
Detection is based on stable gas flow over time.
Operational LED's make it easy to tune the instrument according to the required gas flow.
The Nozzle Gas Flow Sensor measures mass flow, independent of temperature and pressure.
Dimensions 2.5" H x 2.8" L x 2.8" W
Flow 5 – 40 CFH (Argon)
Max Pressure 60 PSI
Power Supply 24 VDC 0.01 A
| | |
| --- | --- |
| Nozzle Gas Flow Sensor – IR | IRE060099-00 |
| Only available when ordered with the Intelliream® MP and EIP | |