Intelliream

®

DD series -
New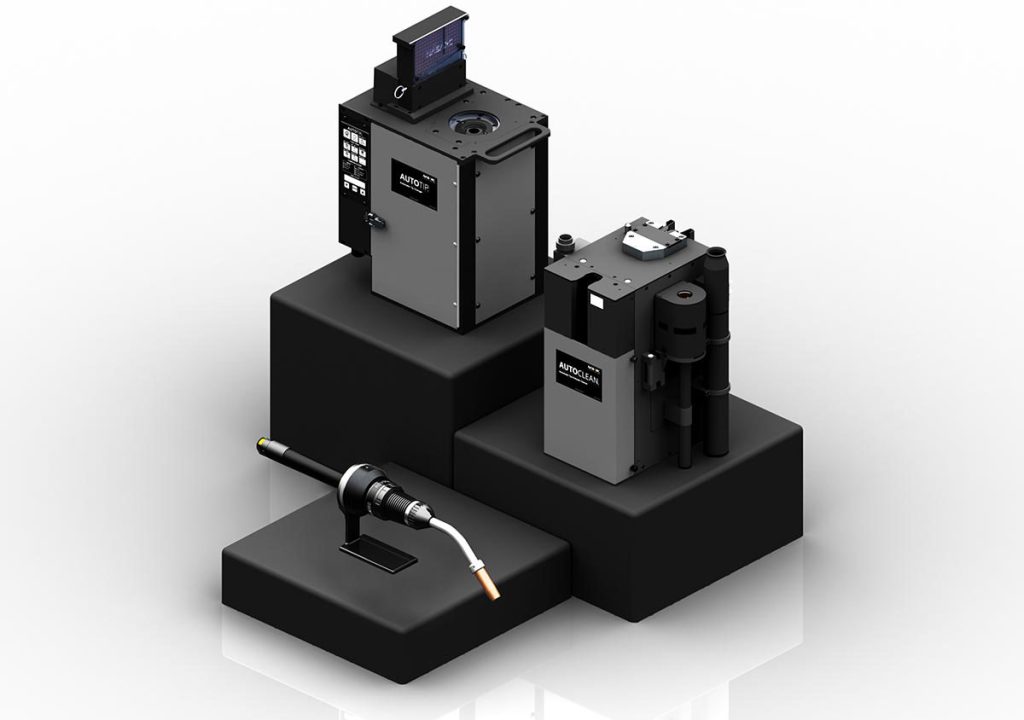 Tip Exchange System (TES) -
New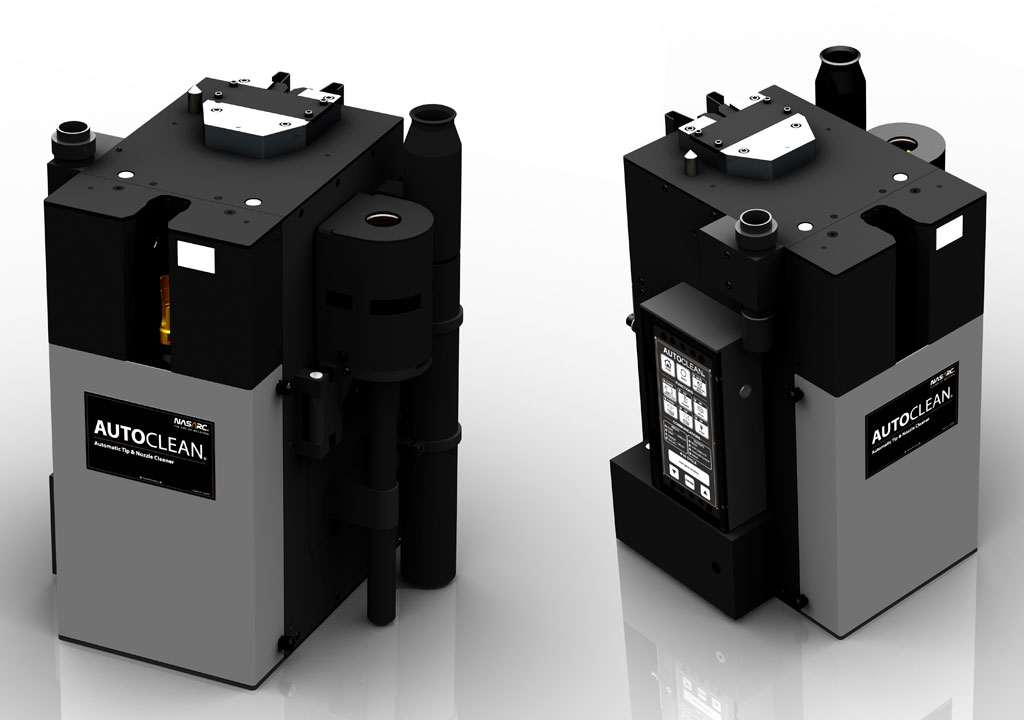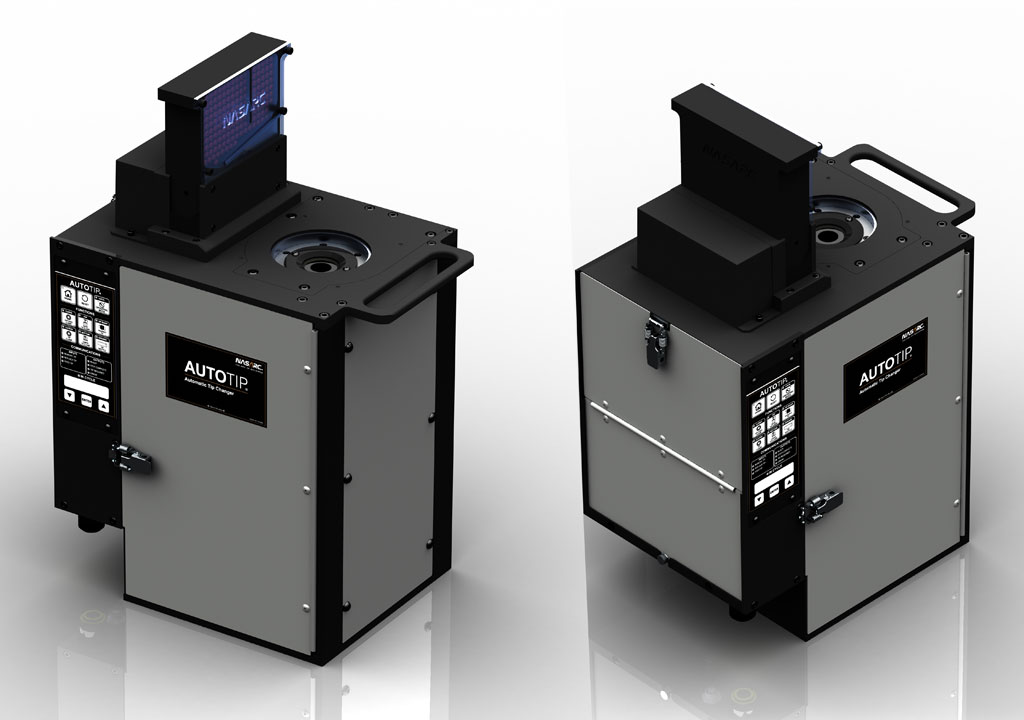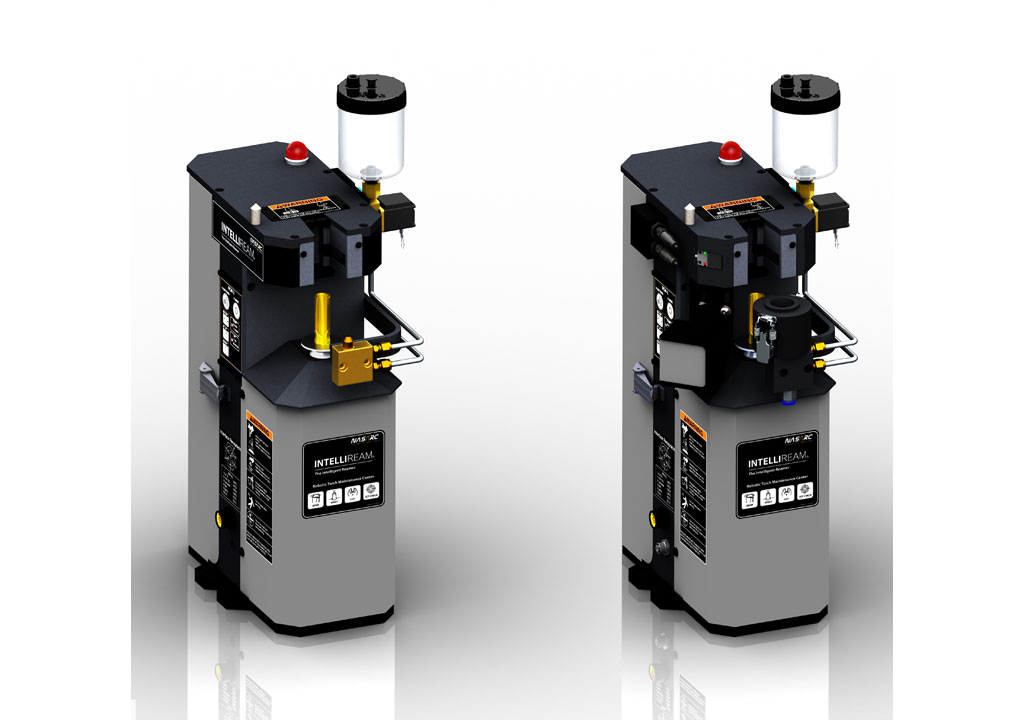 "The Best Companies Deserve the Best Equipment"
The REVOLVER™ series offer a uniquely designed handle-to-cable interface, capable of infinite rotation around the cable,
giving the operator freedom to weld at any position without cable resistance.
See the benefits of the Revolution360

®

and how it could
improve your robotic welding applications.
Experience a revolution in robotic MIG welding with the new REVOLUTION360® Thru-Arm Torch.
Engineered for industrial applications, the REVOLUTION360® is extremely durable and thermally
stable to provide a high-quality weld with every arc.
AutoClean

®

, much more than a torch cleaner! Designed with true automation in mind,
improve weld quality and help increase the bottom line.
Designed to improve overall welding equipment effectiveness in robotic MIG welding cells, the fully automated AUTOCLEAN® from Nasarc is engineered to increase productivity and quality while minimizing downtime and costs.
The AutoTip

®

, this is where the magic happens. This is what makes TES a game changer.
Experience an innovation in robotic MIG welding. The AUTOTIP® from Nasarc automates the routine task of manually changing a MIG welding contact tip.
The AUTOTIP® removes and replaces a spent tip with a new tip, reducing tip changing time to as low as 30 seconds. An onboard tip cartridge allows for 175 tip changes without operator intervention.
The Intelliream family of products
exceeding expectations for torch maintenance.
Extend the life of your robotic MIG torch and improve cycle time in your robotic welding cell with the next generation Intelliream® MP.
This robotic torch maintenance center systematically removes and limits spatter accumulation for enhanced productivity.